Author: Dawn & Sue, founders of Tuks Law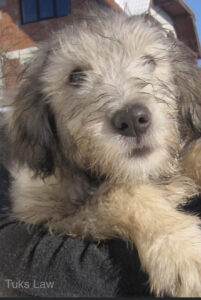 Tuks Law is a grassroots campaign by animal welfare activists Sue Williams and Dawn Ashley after a 16-month-old Romanian rescue pup called Tuk was euthanised in December 2017. The registered keeper on his microchip was the animal rescue, with rescue back up if he was in a vulnerable situation. Tuk's microchip was never scanned before his life ended, nor did the professional check the person presenting him was the registered keeper.
After his death, the team discovered a lack of awareness of Rescue Back Up within the veterinary profession and the UK Government. In October 2019, they met with Lord Goldsmith and representatives of DEFRA to discuss how rescue organisations register their details on the original database as a secondary contact to prevent an animal from being unnecessarily euthanised and to alert a veterinarian that an alternative option is in place. They explained the rescue remains a constant presence, and once adopted, it is always available for advice. If an adopter can no longer care for the animal, the rescue will find an alternative new home. 

Such is the support for the campaign that has provided evidence of the unnecessary deaths of rescue animals and pets, the government's Action Plan For Animals included a commitment to Tuks Law. 
In Memory of Benji – a real-life story.
On the 2nd February 2023, 7-month-old Benji was put to sleep by a vet even though aware he was a rescue dog.
The rescue centre offered financial support for diagnostic tests and ongoing support, but the vet ignored help and refused to speak to Tuks Law.
A cat with rescue backup also lost its life because a vet would not scan for a microchip.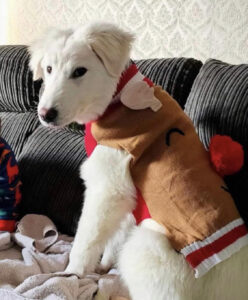 On 20 May 2021, a joint statement was made by Tuks Law, DEFRA, RCVS and BVA of a change in the RCVS Code of Professional Conduct to scan for alternative options when there are no health or welfare reasons for the dog to be euthanised.
During the past 3 years, the campaign has presented a Private Members Bill to Westminster and launched consecutive e-petitions. The most recent petition to achieve over 121k signatures was debated in Westminster on 28 June 2021.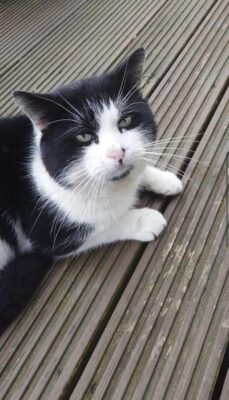 In memory of Spot – a real-life story.
Spot had rescue backup, microchipped and neutered. Spot was an elderly cat and lived with a lady called Jill, who loved this cat. Over 6-month period, Rescue Kitties happily spent £1400 for his veterinary care and was 'worth every penny.'
Somehow, Spot was picked up and taken to a veterinary practice in Glossop and euthanised.
His microchip was not scanned. If they had, Jill or Rescue Kitties would have been called. Spot was not given treatment either.
The lady who took Spot to the vets mentioned it to Jill by chance. This by-chance conversation was how Spot's fate was discovered.
Spot deserved life and to have his treatment continued.
The Tuks Law campaign team continue to lobby and petition the government to ensure that the Rescue Back up registration remains on the microchip for life, and that alternatives to euthanasia are sought, including contacting local rescue organisations and using the Kennel Clubs breed-specific rescue database. They are encouraged by the recent government responses to their petitions and are confident that Rescue Back Up will be included as an additional field of information relating to rescue and responsibly bred dogs as part of the recent Dog and Cat Microchip Review.
Looking forward, they continue to monitor the change in the RCVS Code of Conduct and have plans to see them lobbying the government further on this area of animal welfare and also seek a review of the reporting of euthanasia. Currently, rescue organisations are not required to respond to Freedom Of Information requests on euthanasia numbers of healthy and treatable animals or disclose reasons for destruction such as behaviour, financial or abandonment. The RCVS also does not record euthanasia numbers or reasons. Therefore, there is a need to report and access information to seek alternatives to euthanasia and on reporting of body disposal.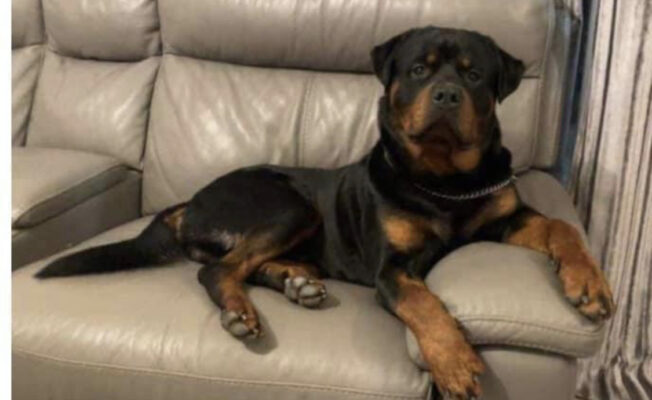 In Memory of Hugo – a real-life story.
This beautiful 2-year-old pup was put to sleep on 13th February. He was good with children, and fine with other dogs but had never met a cat. He walked well on a lead, good recall and crate trained. An urgent rescue place was pleaded for, but a veterinarian euthanised this healthy dog at the owner's request.
They are proud to have put Rescue Back Up registration onto the political agenda and are currently awaiting the government's response to their most recent campaign petition. 
Tuks Law is already aware that difficult decisions are being made and feel that a centralised reporting system needs to be urgently implemented to understand how to support rescue organisations and ensure that preventable euthanasia is stopped. They need the veterinarian profession to document this so that there is safe and accurate information on how many pets lose their lives from bad breeding health issues, behaviour issues, economic restrictions and lack of rescue spaces. This would include age, breed, gender and geographic location. 
Phoebe was saved – a real-life story.
She is spayed, friendly with people and other dogs, vaccinated and microchipped.
Her owner threatened to have her euthanised because she kept getting out and chased cattle. They live on a farm without fences.
This is an example of why people who are not true animal lovers should not own pets.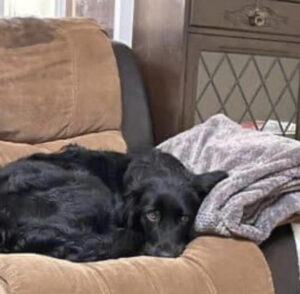 Related articles:
For more details on how you can get involved and support their new petition borne from their concerns about numbers of abandonment caused by the pandemic puppy boom, visit Tuks Law. They have been collecting information on this for over 2 years. 
Email Address – tukslawscanme@gmail.com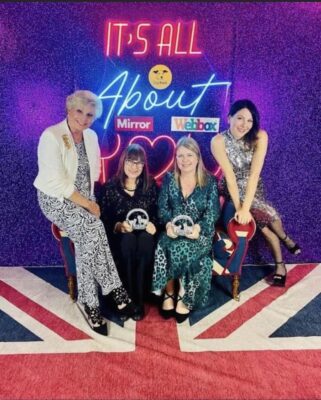 Author: Dawn & Sue, founders of Tuks Law for Poppy's Pets and the Withernsea District & Community News. James Daly MP supports Tuks Law.
Poppys Pets is a participant in affiliate programs which compensates us for referring traffic. A selection of articles on this website contains affiliate links. Further information: Disclaimer and Privacy Policy
Lesley has a column in the Withernsea District & Community News.