Oldies Club is a small, volunteer-run national charity that specialises in rescuing and rehoming dogs over aged 7 years old.  
Author: Olive – Press Officer, Oldies Club. Content adapted with additional content by Poppy's Pets
We formed in March 2005 due to a forum discussion about the plight of homeless/unwanted dogs over 7 years old, and how kennels were not the right environment for them, and there was no help available.  Now, 18 years later, we are a registered charity helping as many dogs as possible. We place dogs into approved, loving foster homes where they are assessed and then promoted on our website for adoption.  
We work very hard to ensure that we have the finances available to provide for the dogs in our care, who often arrive in need of extensive veterinary examinations, treatment, and medication before they can be adopted. Unfortunately, if we don't bring in the money we need, this impacts the number of dogs we can help in the near/longer-term future, which is a challenging position. It affects our re-homing team; saying "No" to someone in desperate need is heartbreaking. However, as a responsible rescue, we consider it vital to know that we can meet a dog's needs when we bring them into our care.

Sadly, the cost of living crisis has put a strain on the finances of many households, and charities are suffering due to the cruel double whammy of increased costs and dwindling donations. Tragically, some dogs in our care have suffered abandonment because owners feel they must surrender their dogs to rescue. 
The cost of living crisis has affected most rescues:
Veterinary fees (their main expense) have doubled because of increases
Less incoming donations: It is the first expenditure donators cancel
Adoptions have decreased because people are reluctant to increase their monthly outgoings during the current financial climate
For now, the charity has to prioritise dogs already in their care, 13 of which are sponsor dogs. These dogs are in palliative care and remain and long-term foster care. The Oldies pay for all vet bills. To sponsor an Oldies Dog, it is £15 annually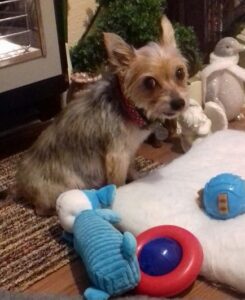 Related articles:
Sponsor a Dog Scheme
People can support us in many ways, including our Sponsor Dog Scheme – Sponsor an Oldie – Oldies Club.  There are many other ways you can help so please visit our website – this is an amazing charity and we are all very proud to be a small part of it.  Helping an older dog find a new forever family is very special.  
Read about dogs in the Oldies Club care ready for adoption.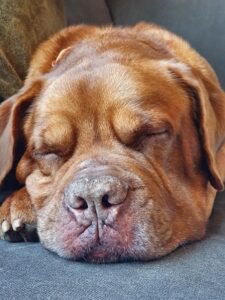 Other ways you can help The Oldies Club:
Help with transporting dogs: transport@oldies.org.uk
Help with home visits: homevisit@oldies.org.uk
Fundraising: competitions, recycling, pet portraits, online shopping, donations, including a veterinary fund
Email: oldies@oldies.org.uk. Registered charity number: 1118246
Key takeaways
Volunteering for the Oldies Club is rewarding
£2 donation: Vet bills are covered when fostering
The Oldies Club never gives up on the sick – palliative care dogs become sponsor dogs
Oldies Club began because senior dogs found themselves homeless
Poppys Pets is a participant in affiliate programs which compensates us for referring traffic. A selection of articles on this website contains affiliate links. Further information: Disclaimer and Privacy Policy
Oldies Club article appeared in the Withernsea District & Community News on 3rd February 2023