Domestic abuse is a widespread issue that affects people of all ages, genders and backgrounds. It is a pattern of behaviour used by one person, often a narcissist, to gain power and control over another in an intimate relationship. Abusers may use your pets as a way to exert control over you, with harm and threats of killing them if you leave the relationship. Further abuse against pets is financial control over the abused, refusing provisions to allow for veterinary care, giving medication, or not feeding the pet, causing more emotional stress.
Written with authority
Early signs of a domestic abuse relationship
Abusers will often choose a vulnerable person. This could be an individual's inherent personality or life circumstances, yet it often marks the inception. From there, they're "Love Bombed," lured into envisioning a future filled with affection, dreams of engagement, marriage, cohabitation, and shared interests like photography or a love for animals.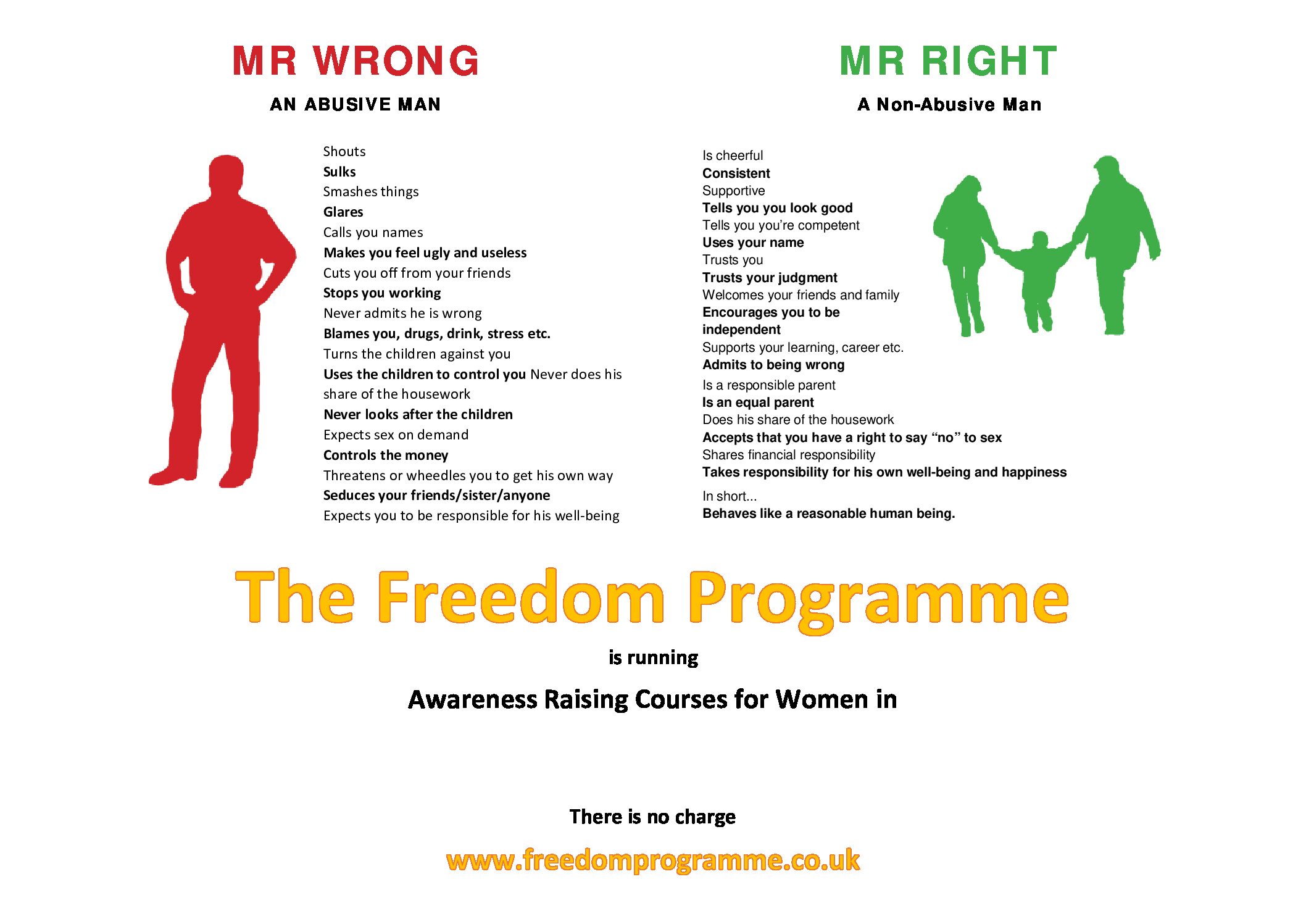 When the abuser gains control, a series of abuse starts:
Emotional abuse & psychological abuse – jealousy, isolation, name-calling, gaslighting, threatening to kill or harm your pets, blaming you for their behaviour, telling you you cannot leave the relationship because you have no-where to go, manipulative, blaming you in public, dismissive, telling you your pet hates you or doesn't love you anymore, telling you local people all hate you, belittling you, putting you down, mind games, with-holding affection, continual criticism, buying you expensive gifts then continuously reminding you, insulting you about the gifts you buy for that person and refusing the gifts
Coercive control – controls you with a pattern of behaviour to maintain power and control. This can be over weeks or months. Coercive control is a criminal offence
Physical abuse – threats, fake hitting you, or actual violence. It typically begins with Chinese burns and pinching, but he'll claim it's a joke, your imagination, or say he will never hurt you. The physical will escalate into severe violence, with death threats or death
Sexual abuse – often rape
Financial abuse – controls the finances and your income, often denying you funds as punishment. Stealing your money, persuading you to reduce your working hours, stopping you from working
In these confusing situations, the victim remains in continuous uncertainty about the abuser's ever-shifting rules, unknowingly stumbling over invisible boundaries time and again. Yet, when an act of violence erupts, it can serve as a catalyst, casting a trigger in your mind that you must leave. If the thought of breaking free from an abusive relationship crosses your mind, the crucial advice is to guard your escape plan as a secret. Tragically, women have been killed when the abuser finds out about an imminent departure.
Experiencing any level of domestic abuse makes leaving incredibly difficult. The abuser manipulates dependence and control, thwarting multiple escape attempts by reminding you of your perceived helplessness. The abuse often leaves you a shadow of your former self, making you believe you are incapable of taking control of your life. Even without pets, the abuser's tactics deeply affect your mental well-being and physical appearance. Seeking help is the most daunting step due to fear of your partner's retribution and punishment.
Watch the Video: Rules of the Game – The Dominator
Survey with professionals – "… they are aware of cases where survivors will not leave their home without knowing their pet would also be safe."

Domestic Abuse Bill
Individuals in domestic abuse situations, regardless of gender, often hesitate to leave due to concerns about their pets. The issue is exacerbated when a refuge cannot accommodate animals. So, if a victim lacks a secure place, whether with family or friends, that's pet-friendly, what options remain for that individual?
Help for pets
To address this issue, several UK animal charities established pet fostering services to provide temporary foster homes for animals of domestic abuse victims. These programmes are designed to provide care and safety for different types of pets while owners are in a safe place. Pets may already be victims of domestic abuse themselves or may become victims.
Table of Contents:
**Registered with The Links Group
Domestic Violence Disclosure Scheme
Otherwise known as Clare's Law. It is a law in the UK that allows people to find out if a current partner has a history of domestic abuse or violence. The Police will carry out a check for any historical abuse and decide what to disclose to the person at risk. You will find information about the law on the Government website and different Police websites. Parts of Canada and Australia now use Clare's Law.
Clare Wood was murdered by her ex-boyfriend in 2009, and Clare's Law was introduced in 2014 in England and in Scotland and Wales in 2016. Anyone can check a partner's possible 'offending history'. It might save your life.
Pet fostering services available for pets in domestic abuse
"Kimberly, a survivor supported by the Freedom Project, had her dogs Penny and Rusty fostered after she suffered abuse from a former partner. She said: "My ex-partner's mentally & physically controlling behaviour became gradually worse as time went on – I became totally dependent on him and it also impacted my dogs. If I reacted, he would know how to get to me even more – through my dogs. I just knew I had to get out. I moved out, took my dogs to two separate family members and went into the women's refuge – that's where I heard about the Freedom Project who fostered my two babies."

 

Kimberly – The Independent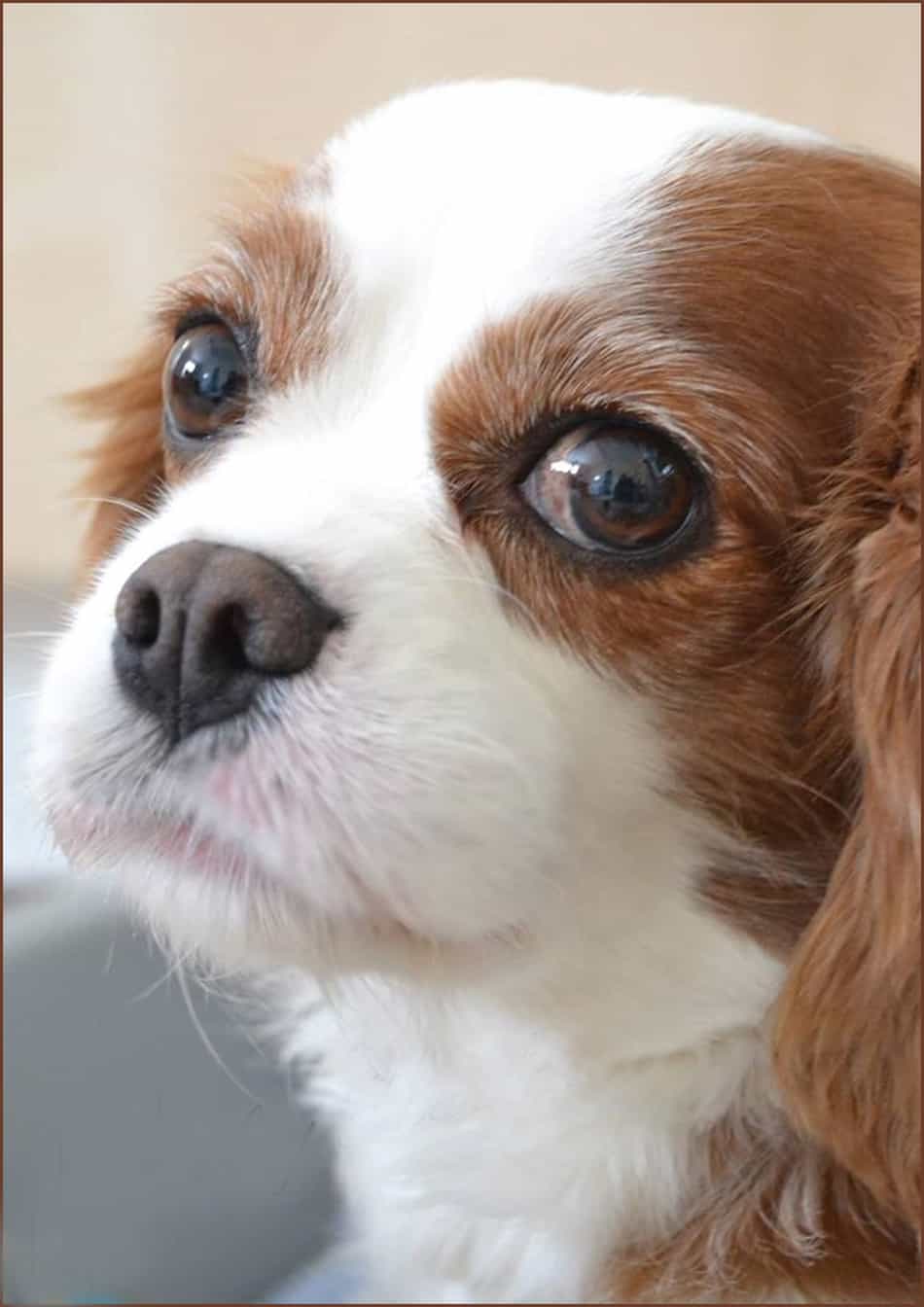 "We raise awareness of the link between the abuse of people and animals …"

The Links Group
Cats Protection's Paws Protect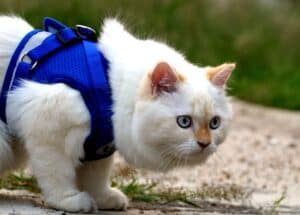 "The service is completely free to owners."

Cats Protection
Paws Protect is operated by women-only group that deals with every step to ensure the safety for your pet/s.
Cats must be aged from 6 months old
Professional referrals include agencies, family or friends, a housing worker, the police, or a refuge
Self-referral allowed
There are forms to complete. One is a Client Service Agreement for your details and the service obligation (i.e. your cat being taken to a centre for a health check and then into a foster home)
The charity will pay for veterinary care, food, neutered, microchipping, vaccination, bowls, litter and trays
Your cat/s will be fostered in someone's home
Fostering is for 5 months but is extended case by case basis
You will not be able to visit your cat whilst in Paws Protect care
You will receive monthly updates
Your cat will remain Indoors unless you give authorisation through the charity that your cat can go outside
Areas where Paws Protect operate are London, Herts, Sussex, Kent, Surrey, Essex, Bedfordshire, Berkshire
Please get in touch with the staff if you have a kitten in need of fostering
Between 2004 to 2017, Cats Protection and Dogs Trust worked together for multi-home animals. This is no longer available, so please be prepared that your pets may be separated for a while
Visit Paws Protect
Professional referral and self-referral into Paws Protect
Register as a Paws Protect Volunteer
Tel: 0345 260 1280
Endeavour Project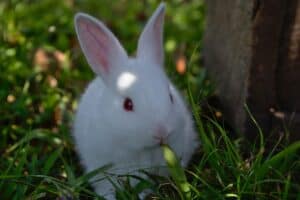 "…but in homes where there is violence and abuse, pets are often threatened, injured or killed by violent perpetrators to maintain control over their partners and children."

Endeavour
Not everyone has a cat or dog. As well as offering a foster care service to cats, Endeavour provides safety for reptiles, fish, and small furries. They have partnered with Dog's Trust Freedom Project for canine fostering.
Pets must be 6 months or over
Endeavour will contact your refuge about the placement of your pet
Veterinary care is provided where necessary
You cannot visit your pet when in foster care
You will receive updates
You will need to supply all accessories, medication, vaccination certificate, microchip details, toys, bed, treats, and details about your pet's temperament
If your pet is not vaccinated, please inform Endeavour 
Endeavour does not list any maximum time for foster care or areas they operate
Confidentiality and anonymity give safety to your pet
Do you not have a pet carrier? Put the kitty into a pillowcase, and Endeavour will have a carrier for transportation after the transfer
Trained all-female staff 
'Breed Specific': Endeavour suggests you look up breed-specific rescues
Visit the Endeavour Project
Register as an Endeavour Foster Carer. Fosterers are needed in the North West of England (August 2022)
Tel: 01204 394 842
Dogs Trust – Freedom Project
Dog's Trust Freedom Project is one charity that offers foster care for dogs. The charity published the article Domestic Abuse and Pets – How Animals are Used and Abused. Dogs Trust and Cats Protection are no longer partnered so if you have a dog and cat, you must apply directly to Cats Protection.
Dogs must be from 8 months of age
Dogs Trust requires written confirmation that you have fled a domestic abuse environment and are in a refuge
There are forms to complete.  Like Cats Protection, there is a Service Agreement and another form to complete about your dog. These details will help match your dog to a suitable foster home. 
The charity will pay for neutering, microchipping, vaccination, food, toys, treats and a dog bed
Your dog will be fostered in a private home
The maximum fostering period is up to 6 months, with a rehome option if applicable. Foster extensions are case by case.
You will not be allowed to visit your dog whilst in foster care – this is safety for all concerned
Your dog will be collected from you at an agreed location and not from the home you are fleeing from
You will receive monthly updates which include photographs
Areas covered are Yorkshire, north and east of England, Hertfordshire, Essex, west and east Sussex, Bedfordshire, Greater London, Suffolk, Berkshire, Buckinghamshire, Norfolk, Cambridgeshire and Kent
If you have a cat, please get in touch with Cats Protection's Paw Protect
If you have a puppy, please get in touch with the charity direct
Dogs Trust will not offer foster care if your canine is a guard dog or a dog kennelled outside.
Dogs Trust will not offer foster care for dogs registered on the Index of Exempted Dogs, banned under the Dangerous Dog Act, or listed dogs. These include Japanese Tosa, Fila Braziliero, Dogo Argentino, Pit Bull Terrier. Owners of any bull breed cross or full bull breed need to supply a range of recent photographs of their dog. 
Dogs showing aggression towards people will be turned down for foster care. 
A full travel and veterinary history are required if your dog has travelled outside the U.K.; this may include blood tests
Visit Freedom Project
Watch the video: Dogs Trust Freedom Project, victims and survivors (contains upsetting pet content)
Register as a Freedom Project Foster Carer
Tel: Greater London and Home Counties 0800 298 9199
Te:  Yorkshire, Northumberland, Tyne & Wear and County Durham 0800 083 4322
Tel: Scotland 0800 169 4315
Related articles
Refuge4Pets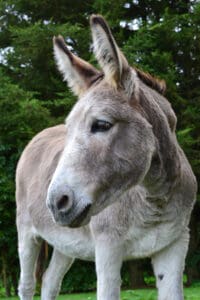 "Animals are the silent victims of domestic abuse. They are threatened, yelled at, beaten, kicked and in some cases killed by the perpetrator to coerce, control and entrap victim-survivors in abusive relationships"

Refuge4Pets
Refuge4Pets will offer foster care for cats, dogs, reptiles, birds, fish and rabbits. They will also help place guinea pigs, hamsters, gerbils, livestock, horses and exotics.
Minimum age not indicated
Foster care is offered from a single night up to 6 months
Safe transfer into the charity's care
The service covers all routine veterinary bills, food, bedding and toys.
Health issues during the foster period will be discussed, and an appropriate care plan will be discussed with you.  A veterinary professional is included if there are serious issues.
Your pet will be fostered in a home
A horse will be housed in a stables
You will not have contact with your pet
Updates and photos are provided
They will not share your location or your pet's location.
Strict confidentiality offered
The charity is based in Devon and Cornwall, so you must live or flee from either of these countie.  Foster homes are throughout the south-west
Microchip details will be updated, or they will microchip your pet
Visit Refuge4Pets
Telephone referral in the first instance
Register as a Refuge4Pets Foster Carer
Tel: 0300 4000 121
Related Questions:
Leaving home suddenly: how to ensure my pet's safety?
Whenever you leave a domestic abuse relationship, keep your plans secret because it puts you and your pet at risk if the abuser knows you plan to leave.
Drawing from firsthand experience, it's important to emphasise that even when you've carefully prepared an emergency bag for both yourself and your pet, the overwhelming urgency of a physical assault can drastically shift your priorities. In the heat of the moment, when confronted with a critical and terrifying situation, your primary instinct is likely to be the safety and well-being of your beloved pet. This intense fear and the pressing need to escape swiftly can lead to both emergency bags being unintentionally left behind or forgotten, becoming secondary concerns in the face of immediate danger and time constraints.
In this case, and as a secondary measure, subtly I recommend the following:
1 – Ensure a cat carrier is assembled and in a room near your cat, and spare medication is tucked inside. Fill a polythene bag with a small amount of litter and get some puppy pads. Lay either beneath a blanket or deep inside the carrier pocket.
2 – Place a dog lead near the exits of the home and a backup in a handbag with house and car keys, pet medication
3 – Ensure a lead hangs inside the door to a dog kennel or hide the lead and padlock keys in a waterproof bag outside. Include spare medication if applicable
4 – Pets in cages can be grabbed (budgies, hamsters etc)
5 – Ensure an assembled carrier is ready for small pets outdoors
6 – Don't forget, you may leave at night. Invest in a high-quality torch for outdoor pets
I understand your situation.
If you can pack an emergency bag:
If safe to do so, pack a bag for your pet. You must have some medication, health documents and a helping of favourite food packed in case you need to flee. Although I recommend the Pawaboo Dog Travel Bag available on Amazon, packing a simple shopping bag with essentials is adequate. This is what I did, but when I fled with my cat Tabitha, all I could do was grab her, buddle her into her carrier and grab her medication.
Average price £27.99
Size: 33 x 22 x 33 cm
Includes food bowls and silicone bowls
High-quality Oxford pvc
There are plenty of online pet shops to browse.
Pack personal items belonging to your pet and important documents:
blanket
toys
spare medication
copy of medicine documents giving dosage and type
the original of any prescription or which online pet store the prescription is uploaded to
veterinary details, vaccination card
food and bowls
collapsable water bowl and filled small bottle of water
a small bag of your cat's favourite litter
lead, harness
microchip details.
Keep the bag in a safe place. If you cannot access a cat carrier, put a pillowcase with your pet's personal effects.
Poppys Pets is a participant in affiliate programs which compensates us for referring traffic. A selection of articles on this website contains affiliate links. Further information: Disclaimer and Privacy Policy
I write for an East Yorkshire newspaper distributed along the Yorkshire coast and inland.