What is it like to work for the RSPCA and what qualifications and experience do you need? An RSPCA employee explains what it is like to work in animal care and what her personal expectations of working with animals.
I interviewed an employee from an independent RSPCA branch and was given insight into working as an Animal Care Assistant. She explained the best options for getting to know how a rescue centre operates internally and the chance of becoming an employee if a vacancy arose. We also touched base on entry qualifications.
Rachel emphasised that the role of Animal Care Assistant always consists of:
Physical manual work
Cleaning litter trays
Cleaning kennels with urine and faeces
Playtime, walks, cuddles
Becoming attached to animals but knowing they are off to a better life with a new family
The heartbreak of end-of-life and euthanasia
The joys of working in animal care are worthwhile too:
Seeing a scared, or abused dog, an emaciated cat suddenly blossom into a confident, happy animal
Seeing the happiness in a pet's eyes when they know they are getting adopted with a family or person who loves them
In a nutshell, I am trying to say here that you must be prepared for hard work, good times, and heartbreak if you want to work in animal care.
Brief History of the Society for the Prevention of Cruelty to Animals
Historical facts:
1822: The Cruel Treatment of Cattle Act. Martin's Act is known after Richard Martin, The Member of Parliament and animal rights campaigner.
1824: The Society for the Prevention of Cruelty to Animals was founded. Initially, the society was helping pit ponies working the coal mines.
1835: The Cruelty to Animals Act. It is also known as Pease's Act after Quaker and Society of the Prevention of Cruelty to Animals Committee member Joseph Pease. The Cruel Treatment of Cattle Act 1822 legislation was amended to include domestic animals and various baiting forms, including dogs, bulls, bears and badgers.
1840: Queen Victoria allowed the Society for the Prevention of Cruelty to Animals to include Royal in its name. From then on, they became known as the Royal Society for the Prevention of Cruelty to Animals.
1849: The Cruelty to Animals Act was amended.
1914 -1917: In 1915, 50% of the charity's inspectors and volunteers, including the Army Veterinary Corps, served during the war. The charity began a fund for sick and wounded horses and became the first to collect funds to help British War Horses.
1939 – 1945: The RSPCA reported that Inspectors searched for missing and injured pets and those in abandoned homes after families evacuated London. It further reports that during World War 2, they treated 256,000 rescued animals and helped over a million injured.
1944: The RSPCA had 744 animal rescue centres.
Today, the RSPCA has faced many controversies over its methods. Despite this, it continues with the following aims:
| End Cruelty | Care for Animals | Education |
| --- | --- | --- |
| Prosecution | Rehabilitation | At Home |
| Prevent suffering | Release | Young offenders |
| Rescue animals | RSPCA wildlife centres | Disadvantaged youths |
| Investigate cruelty | Veterinary care | Children in school |
| Change the law | Home for life | |
| Work internationally | Financial Assistant | |
The above information has been taken from rspca.org.uk
About West Norfolk RSPCA, an independent branch
The branch has been active for over 30 years and during that time, through generous donations from animal lovers, has completely modernised. This modernization gives more comfort, warmth, safety and enrichment to animals at the centre.
The centre comprises staff, dog walkers, cat cuddlers, and fosterers. On average, twenty dogs and twelve cats, plus small animals, are rehomed monthly. (Figures given 2021)
The charity depends on donations to help animals in need, which can be costly if, for example, a dog or cat is in need of operations or scans. This is an addition to vaccinations, neutering, spaying and microchipping, and occasionally, blood tests.
As an independent branch, they do not receive funding from RSPCA's head office and rely on donations.
How can I work for the RSPCA in animal care?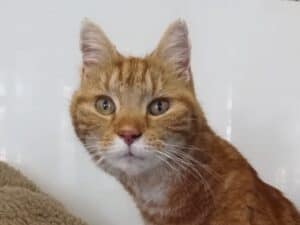 Fred: No sooner did Fred come into rescue did he find a forever home! He is an old boy with thyroid issues, and his new family are happy to keep him healthy and loved for the rest of his years. What a lucky boy!
"I started as a volunteer dog walker around 6 years ago, which led to an opportunity to become a staff member covering holiday and sickness. When the chance came up of becoming a full-time member of staff, I took voluntary redundancy from my lab technician job to fulfil my childhood dream of working with animals."

Rachel
The RSPCA need GCSE qualifications to join the team as an Animal Care Assistant or begin as a volunteer or an apprenticeship role.
"Qualifications are not essential in my experience. Training is offered on the job and external training courses to extend your knowledge in an Animal Care Assistant role. The job does entail a lot of physical and often demanding jobs. The majority of the time is spent cleaning and tending to the animal's needs. And of course, it is not all cuddling cats and dogs – manual cleaning, changing endless litter trays, death. There is always time for some fun, though. Socialising and playing with kittens is just one of the many rewarding parts of the job."

Rachel
An example of career types within the RSPCA are:
RSPCA Inspector
Animal Rescue Officer
Animal Care Assistant
Veterinary Surgeon
Veterinary Nurse
Groom
Wildlife Assistant
Related articles:
Which animals do you care for as an Animal Care Assistant?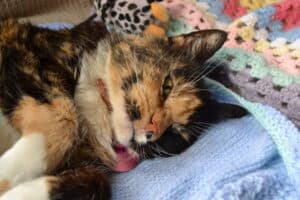 Molly: She arrived at the RSPCA, aged 15, and I adopted this cuddly girl with thyroid issues. Molly and I had five wonderful, cuddly years together.
"I work with dogs, cats and small animals as well as covering the office in the afternoons."

Rachel
As an Animal Care Assistant, you will deal with cats, dogs, birds, mice, rabbits and other small animals. You'll assist or take the lead in giving medication, basic health checks, updating the board that details animals allocated to which pens or kennels and ensuring the correct details are assigned to the right animals. You will be dog walking in all weather and ensuring clean pens and kennels. Dogs and cats may be scared and react through fear. Understanding behaviour is important. You will chat to potential new pet owners and help will rehoming and intakes.
How did you hear about the opportunity to become staff?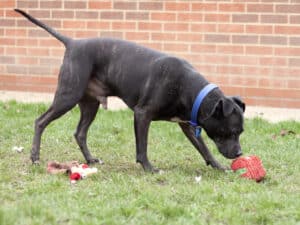 Hughie: He is 8 years old and adores a good old cuddle and lots and lots of fun playtime. Hughie has been rehomed.
"The branch advertised the vacancy internally, and I submitted my curriculum vitae to the manager."

Rachel
Becoming an RSPCA or apprenticeship is a good starting point if thinking of working with the charity if a position arises. It allows you to see if working with animals is for you. In return, the manager can see your loyalty, love of animals, and work ethnic.
As paid staff or a volunteer, it means working weekends, bank holidays, and Christmas.
Rachel explained the best way to start a career with the RSPCA.
"If possible, always volunteer first. You can get used to the rescue and how things are done as well as getting to know the staff and the animals being cared for."

Rachel
Volunteer work type:
Cat cuddler
Dog walker
Office
Kennel assistant
Fosterer
Volunteer vacancies with West Norfolk RSPCA.
The Dog Rescuer's Advice for working with animals at the RSPCA
The series is featured on Channel 5 and presented by Alan Davies – he joins RSPCA Inspectors around England & Wales as they deal with abuse, abandonment, rehabilitation and rehoming. If you opt for a career as an Inspector, it gives an insight into the heartbreaking side of working for an animal charity.
The books are available on Amazon as hardback, paperback or kindle.
Does an animal's behaviour affect potential adoption?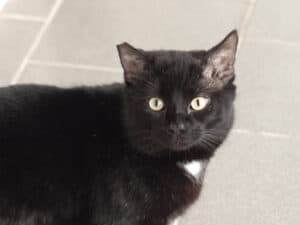 Bishop: He is 4 years old and loves a fuss and has been rehomed.
"Being in a rescue can be stressful for most animals though it's challenging for the dogs. The staff try to enrich pens with a regular change of toys, ensuring they spend as much time out of their kennel as possible. This is where our dedicated volunteers come in – dog walkers walk in all weathers, every day of the week. They play with the dogs in our secure compound, and we also have a quiet room with settees to try to simulate a comfortable, home type environment. The longer an animal is with us, the more likely they are to develop unwanted behaviours. This, in turn, can make them harder to rehome. We try to make animals stay as stress-free as we possibly can for the duration of their stay."

Rachel
Would you like to 'climb the ladder' with the RSPCA?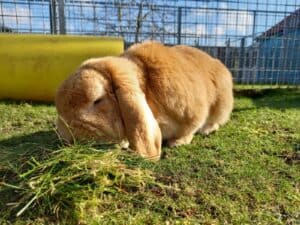 Toffee: he is a super-friendly lop rabbit who loves cuddles … .and lots of yummy carrots. He was found as a stray in West Norfolk and has been rehomed.
"Personally I am not ambitious. I am more than happy with my current role at West Norfolk RSPCA."

Rachel
Does RSPCA's head office fund individual rescues?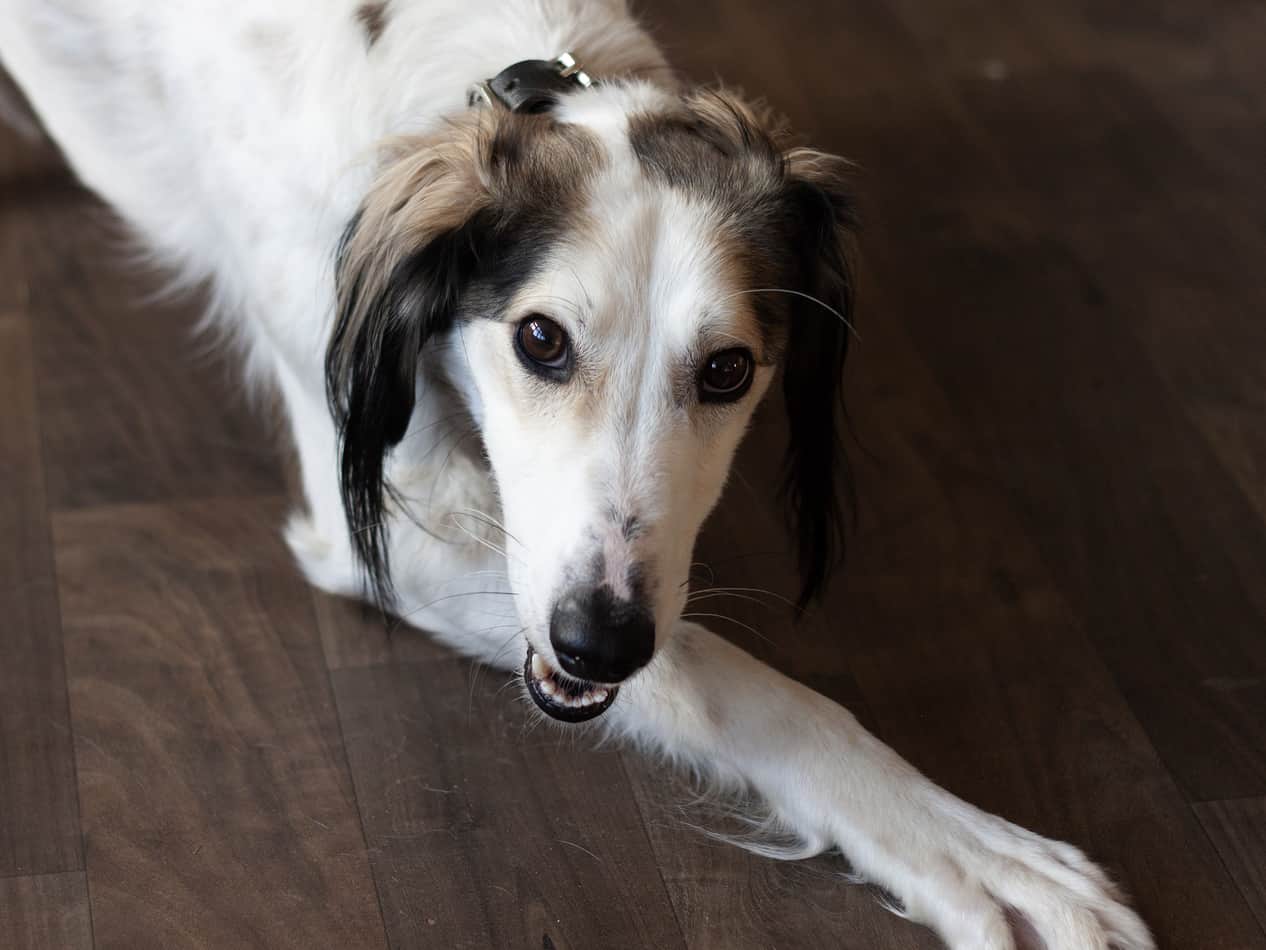 Oscar: He was found emaciated, and because of an injury, he needed his leg amputated. This happy pooch loves other dogs and has been rehomed.
"Vet bills are one of our biggest outgoings. As well as routine operations such as neutering, many animals that come in require non-routine operations such as extensive dental treatment, a 9-year-old dog recently had to have 20 teeth removed! Regardless of cost, all necessary treatments are carried out."

Rachel
The following if from the main RSPCA website with information about the funding of local branches:
"These separately-registered charities work under guidelines set by the national RSPCA and primarily funded by local donors."

RSPCA head office
As it states, the smaller independent RSPCA branches do not get funding from Head Offer and instead, rely on local donations to pay for animal welfare, urgent treatment and overheads such as bills and wages. At least when you donate, you know the money is being used to help animals residing in your local branch.
Here is a list of how you can help RSPCA West Norfolk and its resident animals:
Did Covid-19 affect adoptions, fostering or new intakes?
"We have seen a downturn in the number of animals coming in as well as an increase in the number of applications we receive for adoptions. With the current restrictions in place we cannot have visitors coming into the centre so our adoption process has had to be adapted. The largest problem we are facing is the closure of our charity shops, with this being our main source of income we have had to rely on the generosity of the public for donations of food, blankets, newspapers and of course money."

Rachel
Is there anything you want to say about animals found as strays, handed in, abandoned, adopted and homed for the first time?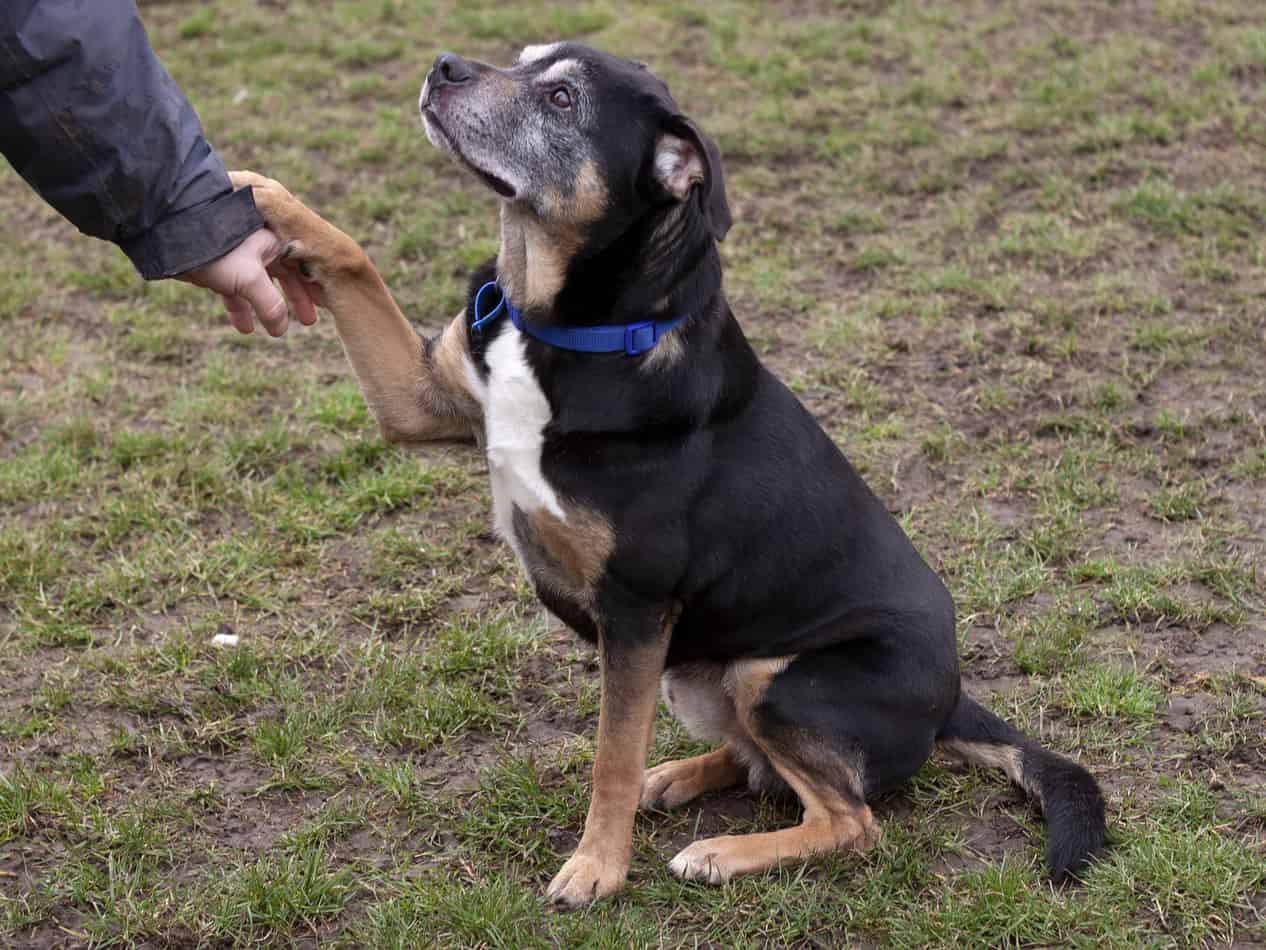 Rocky: Poor Rocky did not cope well with kennel life after coming from a home environment. He is a good boy and playful and has been rehomed.
"The most rewarding part of working at a rescue centre is seeing animals who come into us with a sad story, a stray as a hungry cat, a mistreated dog, unloved rabbits left alone in a hutch. Seeing these animals blossom in our care and then finding a forever home where they experience what it's like to be loved is the best feeling you can get. Of course, there are difficult and sad times. That is the nature of the work that we do. We can only take comfort because we put the animals best interest first, and sometimes that means deciding to end an animals suffering. This is only ever carried out on vets advice and as a last resort."

Rachel
Contact details for RSPCA West Norfolk
Website: Norfolk West RSPCA
Address: Eau Brink, Tilney All Saints, King's Lynn, Norfolk, PE34 4SQ (off the A47 and along a lane)
Telephone (non-emergencies): 01553 618889
Email: reception@westnorfolkrspca.org.uk or use the online form
Reporting emergencies: 0300 1234 999
So many animals have found themselves with their own Happy Endings, which is the most precious thing you can give an animal. There is lots of information available if you are considering adopting a rescue so please read the Rehoming Guide first.
A thank you
I want to say a massive thank you to Rachel for permitting me to interview her and write this article. I hope, too, it brings a better understanding of working in rescue, the knowledge that branches are completely independent of head office.
Rescue animals featured here were available for adoption at the time of writing this article.
Poppys Pets is a participant in affiliate programs which compensates us for referring traffic. A selection of articles on this website contains affiliate links. Further information: Disclaimer and Privacy Policy