With the vast internet, it is hard to find authentic learning providers that genuinely offer validated courses recognised by employers, charities or for personal interest. I was conned when I paid £50 to enrol on a short course advertised on Groupon. So what do you need to look for if you want to study animal care or other subjects?
The course I paid for was a waste of time. Questions presented were based on yes or no answers, similar to an ongoing quiz. The provider did not supply any downloadable content or facts to learn. You were told pre-payment you would be allocated a tutor but after paying you never received contact details. In fact, the website did not have contact information. I learnt nothing. And I lost £50.
It is easy for a scammer to set up a bogus website that looks professional with displays of authentic accreditations downloaded from reputable websites. Then advertise on a platform like Groupon.
What should you look for on a course provider's website?
If a learning provider displays an accreditation, go to your search engine, key in the accreditation name, then contact them and ask if the learning provider is listed.
Ofqual Regulated Qualification (the Government's exam 'watchdog')
The above must meet Defra Animal Activity Licensing Regulations
Accredited course endorsed by the Open Network West Midland Quality Endorsed Licence (QEL)
Accredited course endorsed by the Continued Professional Developments (CPD)
Other authentic accreditations (may vary with providers- for example, Open University)
When should you avoid a course provider's website?
Customised qualifications – these do not meet training government regulations and are incorrectly sold as a qualification
No contact details
Which course providers are recommended for qualifications with animals or non-animal related?
OpenLearn (free courses)
Open University
Animal Course Direct (from experience although the learning system has changed)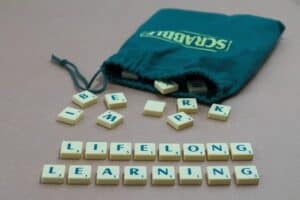 Who is OpenLearn?
OpenLearn is part of the Open University and offers free courses. Enrolling in a free course gives you a gentle step back into the world of study, and the grounding if you opt to later study with the Open University.
What does OpenLearn offer and what doesn't it:
| Pros | Cons |
| --- | --- |
| Enrol anytime | You are not allocated a tutor |
| 1000 free courses to choose from | You do not get qualifications |
| Work at your own pace – no deadlines! | There isn't a community but check out Facebook |
| No exams | |
| Courses are also taught in the Open University Curriculum | |
What subjects does OpenLearn have?
The following are the categories. Within each category, a large selection of free courses is listed.
Nature & Environment
Money & Business
Science, Maths & Technology
Society, Politics & Law
Languages
History & The Arts
Education & Development
Health, Sports & Psychology
Read more about OpenLearn here.
Who is the Open University?
The OU, as it's known, has been around for fifty or so years and is TV advertised. You can study for a degree, diploma or certificate. The work will be intense and demand your time. So before you make the decision, consider a free course with OpenLearn (as mentioned above) as it is a big jump stepping back into the world of study.
What does the Open University offer and what doesn't it?
| Pros | Cons |
| --- | --- |
| Undergraduates do not need entry qualifications | Unfortunately, the OU does not offer animal-related courses |
| Chat to staff prior to enrolling. Tutor and student support after enrolling | Part-time is 6 years of study for a degree (may vary) |
| Up to 16 hours of study a week part-time and study at home around own life | Part-time is 4 years of study for a diploma (may vary) |
| Funding options available | Part-time is 2 years for a certificate (may vary) |
| Costs include the course, materials, tutor, assessment and exam | A price example: £6,930 |
What subjects does the Open University have?
Here is a selection of courses for undergraduates or postgraduates.
Arts & Humanities
Chemistry
Counselling
Creative writing
Design
Engineering
Nursing & Healthcare
Read more about the Open University by clicking here
Who is Animal Course Direct?

Animal Courses Direct is an approved course provider offering Ofqual qualifications that you need for specific careers. They also offer accredited courses endorsed by the QEL and CPD and a provider for Armed Forces studying (ELCAS). Although I can vouch for Animal Courses Direct, I would check with an independent career advisor, or employer, if their certificate, diploma or degree is accepted for the profession you want.
This learning provider is expensive but cheaper than Open University. However, the OU does not really have the selection of animal-related courses that Animal Courses Direct has.
What does Animal Courses Direct offer and what doesn't it?
| Pros | Cons |
| --- | --- |
| Ofqual regulated qualifications | Some courses can be £3995 |
| With Ofqual courses, you are assigned a tutor, and study is more in-depth | With self-directed course study: no tutor, quiz at the end of each module |
| Option to pay a subscription for courses | No exams? |
| Study at home and at your own pace | |
| Study using the online platform Moodle | |
What subjects does Animal Courses Direct have?
If you are searching for a course provider with a wide range of animal, wildlife, reptile or zoological courses, then Animal Courses Direct might be the better option.
Veterinary Nursing Assistant Diploma 
Animal Welfare Officer Diploma
Canine Care, Behaviour and Welfare Diploma
Canine Training and Behaviour Management Diploma
Diploma in Canine Training and Behaviour Management
Canine Behaviour Practitioner
Applied Canine Behaviour Management Diploma
Combined Canine Behaviour Management Diploma
Small Animal Hydrotherapy Certificate or Diploma 
Hydrotherapy Treadmill Therapy for Small Animals
Advanced Hydrotherapy Treadmill Therapy for Small Animals
Animal Assisted Intervention Diploma
Assistance Dog Trainer Diploma
Zookeeper Diploma
Kennel and Cattery Management Diploma
Animal Licensing Inspector Award
Feline Care, Behaviour and Welfare Certificate or Diploma
Award for Pet Care in Retail
Read more about Animal Courses Direct by clicking here.
Animal Courses Direct offer a Career Guide on Amazon
This is not an affiliate link
What does Ofqual mean?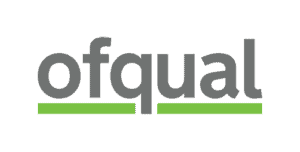 Ofqual means the Office of Qualification and Examination Regulations and is a non-ministerial government department. The regulated qualification offered under Ofqual must meet Defra Animal Activity Licensing (AAL) Regulation.
Ofqual Regulated Qualifications Courses are quite often more expensive. To authenticate the course, find the Ofqual code beside the course chosen. For example 603/4154/3 from Animal Courses Direct. Now visit the Register of Regulated Qualifications and type in the number. The course details will appear.
What do accredited courses mean?
These courses are non-regulated. The courses are endorsed by the Open College Network West Midlands Quality Endorsement Licence (QEL) and accredited by Continued Professional Development (CPD). You are not assigned a tutor, but Animal Course Direct will still offer support. The Open University will have different accreditations.
Related questions
I am in the Armed Forces: Can I get funding to study with Animal Courses Direct?
Under the Ministry of Defence's Enhanced Credit Learning Scheme (ELCAS), the Armed Forces members can apply for funding to offset level 3 and above Ofqual courses.
Overall, courses available under this scheme are Ofqual regulated qualification levels 2 – 6.
Animal Course Direct is the ELC provider with an ID 8609 and invites you to call them on 0208 432 4075 to discuss. There are several procedures to follow, including completing the form found at www.enhancedlearningcredits.com, which you then give to the learning staff or your commanding officer for approval.
I'm a British citizen and live abroad – can I study with these providers?
You can, yes – don't forget, Ofqual is recognised internationally. Or you may prefer an accredited course or OpenLearn's free courses.
Can I get financial to help pay for courses?
OpenLearn is free but both the Open Unversity and Animal Courses Direct offer a form of funding.
Prices and information correct May 2022
Key Takeaways
Open Learn is a part of Open University and is trustworthy
Open Learn is free
Open Learn offers a taster before returning to part-time or full-time study
Animal Course Direct can be expensive but has various study options
Animal Course Direct is recognised by Ofqual
Poppys Pets is a participant in affiliate programs which compensates us for referring traffic. A selection of articles on this website contains affiliate links. Further information: Disclaimer and Privacy Policy
Poppy's Pets has a monthly column in the Withernsea & District Community News