What would be your perfect UK holiday? By January, we all start thinking about booking a getaway. In winter 2021 and 2022, we stayed in a Grade 2 listed 4-star cottage set in the Esk Dale within the North York Moors and our rescue dog Teddy loved the new sounds, scent and visual elements of the holiday. If you are considering a staycation in a quaint cottage that embraces Britishness, has outstanding views and is set in a village location with all you need, watch the following. 
Watch the Video: Bakey View Cottage set in the North Yorkshire countryside
Watch the Video: Quintessential English village getaway
Watch the Video: Teddy's YouTube walking playlist in North Yorkshire
Holiday cottages feature over 6000 properties in rural areas and coastal regions, with 60% of places accepting pets.
The above gives you an idea of what Holiday Cottages offers.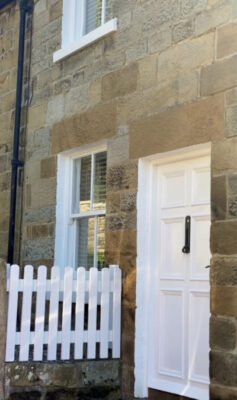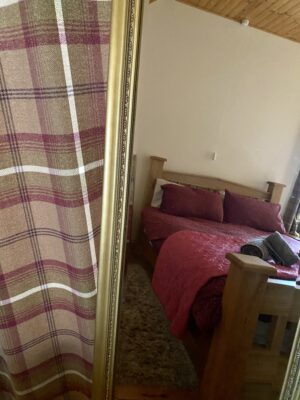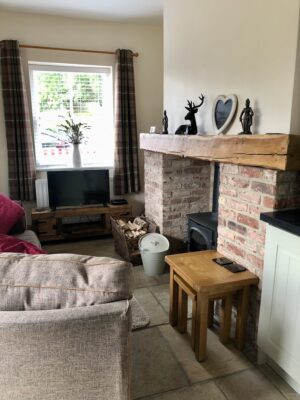 The owners of Blakey View Cottage had thoughtfully provided a bottle of bubbly and locally made cakes. As autumn, we lit the wood burner and snuggled up on the boomerang sofa, sipping bubbly happily from carved wine glasses. Our first evening was idyllic. 
As the video show, Blakey View Cottage has everything you need, including free WiFi. The cottage is furnished with high-end furniture and accessories, and outside is the most breathtaking views.   
A raised decking area is south-facing and perfect for a BBQ or alfresco dining with an opened bottle of wine. The large garden has the typical Yorkshire stone wall, and here Teddy loved to sit and gaze afar.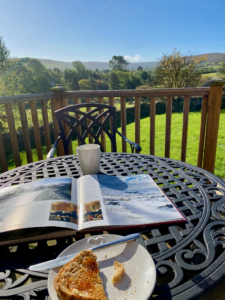 In Castleton, there is everything you need:
Co-op opened until late
Deli
Tearoom (now closed)
Dog-friendly pubs
Otherwise, the market town of Guisborough is about nine miles away, and has a supermarket, shops and restaurants.
Related articles:
We dined at the Downe Arms, and surprisingly, the pub menu prices were not exorbitant. The home-cooked pub fayre was delicious and is a haven of friendliness. Every Friday at 5 pm is a visiting fish and chip van, which costs only £5.50 per person. The village is the gateway to the Moors and the National Park Centre, making an ideal starting point for an energetic hike week or a relaxing break with or without your four-legged companion as you'll see in Teddy's YouTube videos.
Any new scent and sound create exhilarating enrichment for a dog and Teddy shows this in his videos.   Closer to Blakey View Cottage are easy walks along a quiet lane or a route with a slight incline upwards, offering stunning views of the cottage, village and surrounding landscape.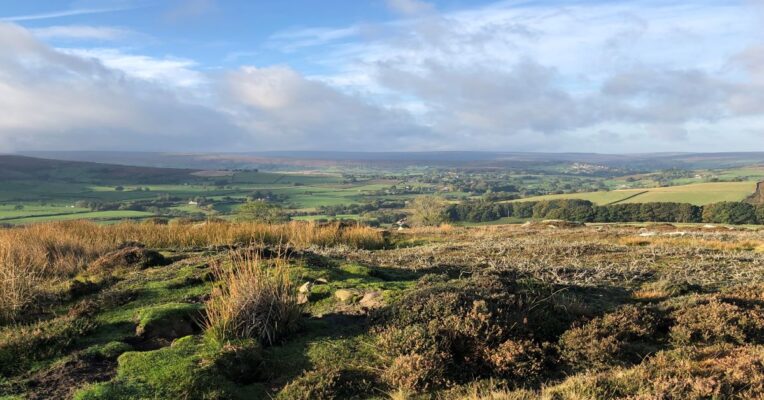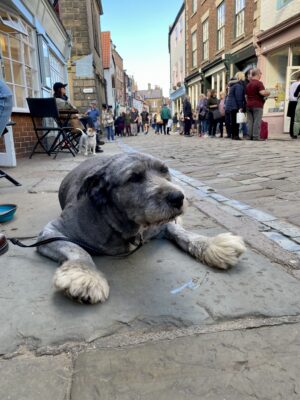 We visited nearby coastal towns:
Staithes – As usual, everyone wanted to meet Teddy.
Saltburn-by-sea
We paid £20 for Teddy to stay at Blakey View Cottage for both holidays.
The owners now have a new cottage called Blakey View Bothy in Castleton, North Yorkshire.
Article published in the Withernsea & District Community News – March 2022
Poppys Pets is a participant in affiliate programs which compensates us for referring traffic. A selection of articles on this website contains affiliate links. Further information: Disclaimer and Privacy Policy
Poppy's Pets has a pet niche column in an East Yorkshire newspaper.