Since 2014, you have the right to approach the Police to find out if a partner, or ex, has a criminal record, especially if you are concerned about degrading behaviour towards you and feel you might be a risk. The scheme is to protect you, and in turn, you can protect your pets. Acting now may save you and your pets from escalating abuse and violence.
Domestic abuse and violence is written with authority
Clare's Law, also known as the Domestic Violence Disclosure Scheme (DVDS), is a law in the United Kingdom that gives people the right to ask if their partner has a record of domestic violence or abuse. A potential victim, a friend, or a family member can make the request, and from the application, the Police will check if a partner or ex-partner has a history of abuse by a series of processes.
The Right to Ask & the Right to Know
The Data Protection Act initially prevented potential or actual victims from discovering whether a current or previous partner has a criminal background. Since Clare's Law was introduced, the Police have been allowed to disclose relevant information; this has undoubtedly saved countless lives, including pets.
Information is defined as someone identified as being convicted, reprimanded, having a caution, or on a final warning for violence and abuse.
Two factors under Clare's Law:
What is Clare's Law about?
"Clare's Law disclosures have to be considered 'lawful', 'proportionate' and 'necessary'. This means that police must first decide whether it is appropriate to disclose your partner's confidential records as part of your DVDS application. If there is enough to suggest that you may be at risk, then the police will make a collective decision on what information to disclose to you."

Clare's Law
The official name is the Domestic Violence Disclosure Scheme (DVDS) and is open to anyone.
The Domestic Violence Disclosure Scheme (DVDS) is a Police-run enterprise where a potential victim or concerned person can formally make an application to find out if a partner or ex has an abusive or violent background. This is not a fast procedure and follows a step-by-step process, including requesting information from other services. Allow approximately 35 days before receiving feedback.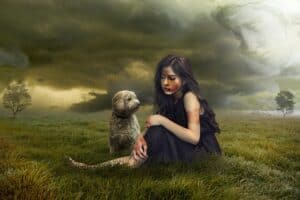 Why was Clare's Law introduced?
"Clare's Law was created by Michael Brown, after his daughter Clare was murdered by her ex-boyfriend. The inquest into Clare's death revealed that her ex-boyfriend had a record of violent behaviour against women, which she was not informed of due to a loophole in the Data Protection Act. He campaigned for the right to know, to protect others like Clare." 

Michael Brown & Clare's Law
Clare Wood, a single Mum from Yorkshire, met George Appleton on Facebook and was unaware of his criminal background. They began a relationship but after six months, Clare ended it because of his coercive behaviour. Worryingly, George continued with extremely abnormal behaviour against Clare:
Attempted assault
Harassment (verbal abuse)
Threats of violence using an iron or having her stabbed
Damage to property (threat: smash windows, burn down the house)
Clare made a Police statement and got a restraining order against George. Neither Clare nor anyone else, had the legal right to know about her ex-partner's past from the Police because of data protection laws.
"At the time, data protection laws had created a legal loophole which meant that former abusers were able to keep their criminal records confidential."

Clare's Law
George Appleton strangled Clare and proceeded to set her alight, then later committed suicide by hanging himself. In respect of Clare, an investigation revealed that Greater Manchester Police were aware of George Appleton's criminal past but the law prevented disclosure to Clare. Her murder caused Michael Brown, her father, to campaign tirelessly to challenge the law that stopped potential victims from finding out about the criminal past of a current or ex-partner.
Five years on, in 2014, Clare's Law, formally known as Domestic Violence Disclosure Scheme (DVDS), was introduced. This gave Police freedom to disclose relevant information (if applicable) to a victim or potential victim about the criminal history.
How do you apply for Clare's Law?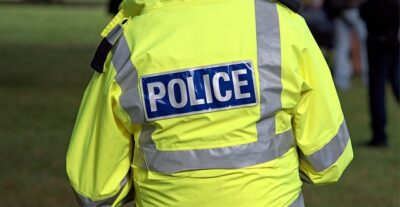 Firstly, contact the Police using the methods below and explain you want to make a Domestic Violence Disclosure Scheme application.
Call 101
Chat on a Police website
Some websites have an online form
In-person with a Police officer
Police station
Who can apply under Clare's Law?
"…a third party making an application would not neccessarily receive the information about the individual concerned. This is because it may be more appropriate for someone elseto receive the information such as the potential victim or another person who is best placed to protect them."

DVDS – West Midlands Police
One point I would like to make clear is: if a person has been abusive in previous relationships, they may not have a criminal record if that abuse was never reported to the Police. Therefore, they will not flag up under the DVDS. So it is vital to be observant of red flags in the early stages of a relationship. The first stage is called Love Bombing. The NHS has a list of signs to be observant of, or read my in-depth list and foster care help for your pets, which includes Love Bombing.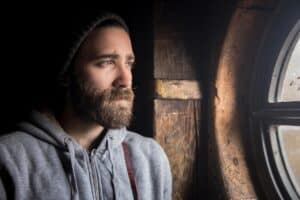 Make the application if:
You are worried about your safety in a current relationship
You feel at risk from an ex-partner
A third-party application can be made by a friend, family member, employer, or neighbour if worried about someone
What are the initial methods used in Clare's Law:
Your name
Your address
Your date of birth
Why you want to make the application
The status of the relationship with a current partner or ex
Related articles:
Quick Read: Domestic abuse & the family pet – and the possibility of injured and aggressive stray dogs, neglected pets, and abandoned pets are the result of the abused exerting coercive control and psychological abuse on a partner
What happens when a request is made under Clare's Law?
"They will ask you when and where it is safe to make contact with you again."

DVDS – Sussex Police
The Police will run initial checks based on the information supplied by you, and an assessment will be made to decide whether you are in immediate danger. This is the initial stage. If the Police feel you are in danger, they will protect you.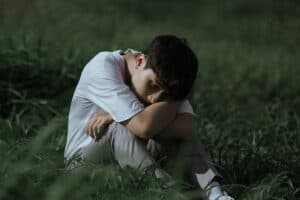 "If we believe you are at risk and in need of protection from harm, we will take immediate action."

DVDS – Sussex Police
From experience, the Police will still take immediate action and visit you if you make a 'cry for help' through a third party instead of the DVDS. Furthermore, if you tell Police and assert your partner or ex-partner has assaulted you in any form or you witnessed an assault, that person may be investigated and arrested for a crime.
Ten days later, expect an in-person meeting to complete the DVDS application:
This step-by-step process depends on the information you supplied initially and what the Police determine as domestic abuse. There is a time factor, and it is important to ensure your safety. Again, if the Police feel you are at risk of harm, they will act quickly.
1 – The next step depends on details given previously
2 – Further details will be requested
3 – Assess risk
4 – Photo identity is required: Passport, driving licence. Address identity: Bank statement, benefit book, utility bill. Under some circumstances, a birth certificate is accepted
5 – You will be asked for more information about the relationship and why you enquired under the DVDS. Police will decide if the 'relationship' falls under domestic abuse
6 – Other checks will be performed with other services:
Probation Service
Prison Service
Social Services
7 – The process can take 35 days, including the disclosure period if applicable
Will the Police disclose information to the public?
"We'll only share information with the person who is at risk of harm or the person who is best placed to protect that person from harm."
DVDS – Norfolk Police
Any information disclosed must be treated with confidentiality and not shared with anyone else unless authorised by the Police to do so. Sharing sensitive information from the Police can result in criminal or civil proceedings against you.
Information disclosed to the person at risk is provided so you can actively protect yourself. For example, leaving the relationship with or without the help of others.
What countries use Clare's Law?
"Clare's Law saves 1,300 women from violent partners in the first year."

The Independent newspaper title – 26th January 2015
Clare's Law was introduced in England and Wales in 2014, Scotland in 2016, and Northern Ireland in 2018, and versions of Clare's Law became active in New South Wales, Australia, and Saskatchewan, Canada.
How many people have used Clare's Law: (Statistics in the year to March 2018)
Greater Manchester Police had 447 Right to Ask applications
Police disclosed 124 cases in 2018
Lancashire had 518 Right to Ask applications
Thames Valley had 225 Right to Ask applications
Key takeaways
An abuser may have a 'past' but if unreported, the person will not flag up under the Domestic Violence Disclosure Scheme
Be aware of Love Bombing. If talk of the future happens too soon, it may not be authentic
Your love for a pet will eventually be used against you and may contribute to its death
A Police visit to your home where you live with the abuser may worsen your situation. Liaise with the Police and make alternative arrangements if possible
Clare's Law (Domestic Violence Disclosure Scheme saved 1,300 lives in the first year
Related questions:
What support is available to people at risk of domestic violence or abuse under Claire's Law?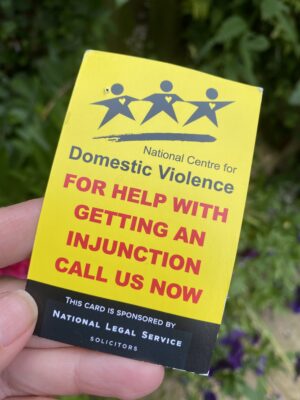 Police are responding to domestic abuse calls more than ever.
Quite often, Police carry these cards to give to the victim following an emergency visit.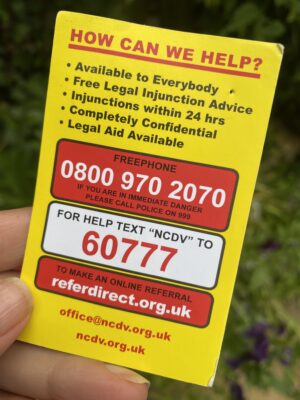 Life within a domestic abuse relationship is difficult, dangerous, smothering, and very hard to be alone as they want to know where and what you are doing, including what is on your mobile. To the outside world, the true personality of the abuser is someone approachable, fun, happy, laughs and friendly. An abuser is often a narcissist who plays the 'victim card' to the person they abuse and the outside world when the person they abused leaves them.
The following are organisations you can call if safe to do so:
Women's Aid – helpline@womensaid.org.uk
National Domestic Abuse Helpine – Refuge – free 0808 2000 247
Respect (men) – 0808 8010327
Mind – mind.org.uk
Help for your pets:
Dog's Trust
Cats Protection
Endeavour
RSPCA
Full information on 4 Pet Charities that Offer Foster Care for Domestic Abuse Victims
Does Clare's Law replace the Disclosure and Barring Service and Criminal Record Bureau?
Clare's Law (DVDS) scheme does not replace CRB (Criminal Record Bureau) Checks, DBS (Disclosure and Barring Service) checks, subject access requests or FOI (Freedom of Information) requests.
Poppys Pets is a participant in affiliate programs which compensates us for referring traffic. A selection of articles on this website contains affiliate links. Further information: Disclaimer and Privacy Policy
Experience of Domestic Abuse and Violence.
Poppy's Pets has a column in the Withernsea District & Community News