The illegal selling of puppies has been in existence for years. Buying puppies today can carry a huge price for an unsuspecting owner. J discovered this after buying Nell, a Border Collie puppy, for her Mum. Puppies can carry a fatal disease called canine parvovirus. Or a parasite called giardia which is zoonotic. What should you be aware of?
What are the effects of puppy farming?
Puppy farming falls under the category of cruelty. High volumes of puppies are sold on the internet in exchange for money. These puppies are often sick, unsocialised and sold too young. The demand for puppies during the Covid-19 lockdown increased and gave puppy mill criminals and their dealers an increase in revenue. Many owners are left with huge veterinary bills because their puppy is seriously ill from diseased and filthy conditions. Vaccinations and veterinary health checks are not on a criminal list. However, they may provide fraudulent documentation.
This article is about a Border Collie puppy called Nell. She was born into a puppy farm life. Nell was bought for cash and briefly found love with a family.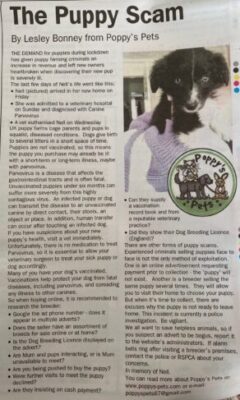 The last few days of Nell's life went like this:
Friday – Nell arrived home and met her new loving family
Sunday – She was admitted to a veterinary hospital and diagnosed with Canine Parvovirus
Wednesday – Nell was put to sleep
As she was suspected as infectious, Nell was classed as biohazardous and therefore had to be euthanised without her family and then cremated 
Nell's story is a fact. Unlicensed puppy farms are nationwide. Dealers or agents purchase puppies or kittens from farms. The animals are kept in inhumane conditions and sold online to unsuspecting public members. Lucy's Law came into effect on the 6th of April 2020 which means:
"… that anyone wanting to get a new puppy or kitten in England must now buy direct from a breeder, or consider adopting from a rescue centre instead."

(The Independent)
Nell was purchased from Gumtree, one of many advertising platforms used by unlicensed breeders and criminal dealers to sell unhealthy puppies and kittens for profit. These young animals are often seriously ill from poor living conditions with the spreading disease and are frequently removed from their parents too young. Not being vaccinated against parvovirus means humans can spread this animal's fatal disease if there is contact with the animal. Another disease isis giardia. It is zoonotic, which means humans can contract it.
Nell's circumstances are under investigation by the RSPCA and Dog Warden. PDSA, the charity looking after Nell's health, submitted documentation and medical records to support the investigation. Trading Standards involvement results from the exchange of money.
In this article, Nell's owner is known as J.
Breed-specific decisions that affect the entire family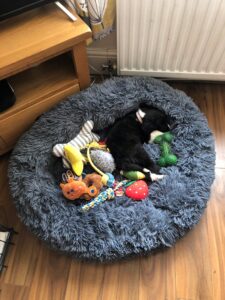 It is so important to understand the breed before you purchase. This is why any rescue centre asks for experienced breed-specific potential owners to come forward. Equally, it is essential to understand how much time and training is needed for some breeds.
"Since she was a child, my Mum always wanted a border collie, especially as she used to look after one and trained the dog for a neighbour. But, over the years, she had never gotten around to having one.

We had smaller dogs and now a Jack Russell and Yorkshire Terrier. Then around 15 years ago, my Dad bought Mum a Cocker Spaniel for her birthday, and we have never had a better time with a dog. She was massive for a  spaniel and perfectly trained. When she died in 2016, my Mum was heartbroken, and she kept putting off getting another, but she said it didn't feel right only having 2 dogs. We'd had 3 for so long.

About 12 months ago, she decided she did not want another spaniel and instead wanted to get her 'childhood dream dog', a border collie. Mum walks a lot, and she thought a border collie would be the perfect dog to walk as our terriers are both quite lazy.  

We decided to buy a puppy instead of adopting one. Our Jack Russell does not cope with adult dogs that she hasn't known since a puppy. If she meets them as an adult, she is a little sly (as all Jack's are), but with our Yorkie and with my sibling's dogs, she loves them all as she has known them since babies." 

"We spent a good year deciding if a border collie was the right dog for the pack. Mum has prior experience training this breed, and our neighbours had two border collies, and they were both amazing dogs." 

J
How can you find out if a dog breeder is legitimate?
If you are searching for a puppy, ask your veterinary practice, dog training groups, family and close friends if they know of legitimate breeders. Any breeder can claim they are a Kennel Club Assured breeder, so ask for their registration number. You can check if they are genuine on the Kennel Club website.
According to a Kennel Club survey, the following statistics are about buyers researching the breeder before purchasing a puppy.
20% of buyers did not undertake any research before the purchase of a pup
36% of buyers searched for under 20 minutes to find where to get a dog
15% of puppies were bought in 20 minutes or less. The puppies became ill with continued veterinary treatment. Some died within the first six months
**Details from the Kennel Club
"Afterwards, we googled the contact number he gave us. The number showed up in several farming magazines where he had placed advertisements over the last five to six years. I also reverse image searched the puppy pictures. We now know the pups in the advert were not of Nell. They were at least unique images, but maybe from one of the previous litters."

J
The advertisement described:
"Beautiful healthy border collie pups, not vaccinated, but microchipped, de-flead and wormed."
Here are links to perform your searches:
TinEye – reverse image search. Upload an image and hit 'search'. You will see if the image has been uploaded online before
Google – reverse image search. Go to the Google homepage. Click on 'images'. You will see a camera in the search bar – click on this. Now upload your image.
Infotracer UK – check a name or telephone number. To view a full report, there is a charge. I typed in the mobile number given to me, and the number is associated with a name beginning with R and another beginning with W.
Criminals advertise online  
Gumtree is a well-known advertising platform for criminals illegally selling animals from puppy mills or stolen puppies or dogs. The RSPCA receive 87% of calls about puppies purchased online, and the owners have found the animal was puppy farmed. However, I do appreciate there are genuine sellers too.
An example of online selling platforms are:
Pet4Homes
Facebook
puppies.co.uk
Preloved
"On Gumtree, he just asked us to text him. He told us two pups were available (a male and a female), and the ones sat in the middle of the photograph. So no, initially, we did not have any misgivings. But now, we can see none of the pups in the advert matched Nell's markings. And the name in which the puppy advert was placed had a woman's name, an alias. "

J
Would you know if you are buying from a dealer during Covid-19?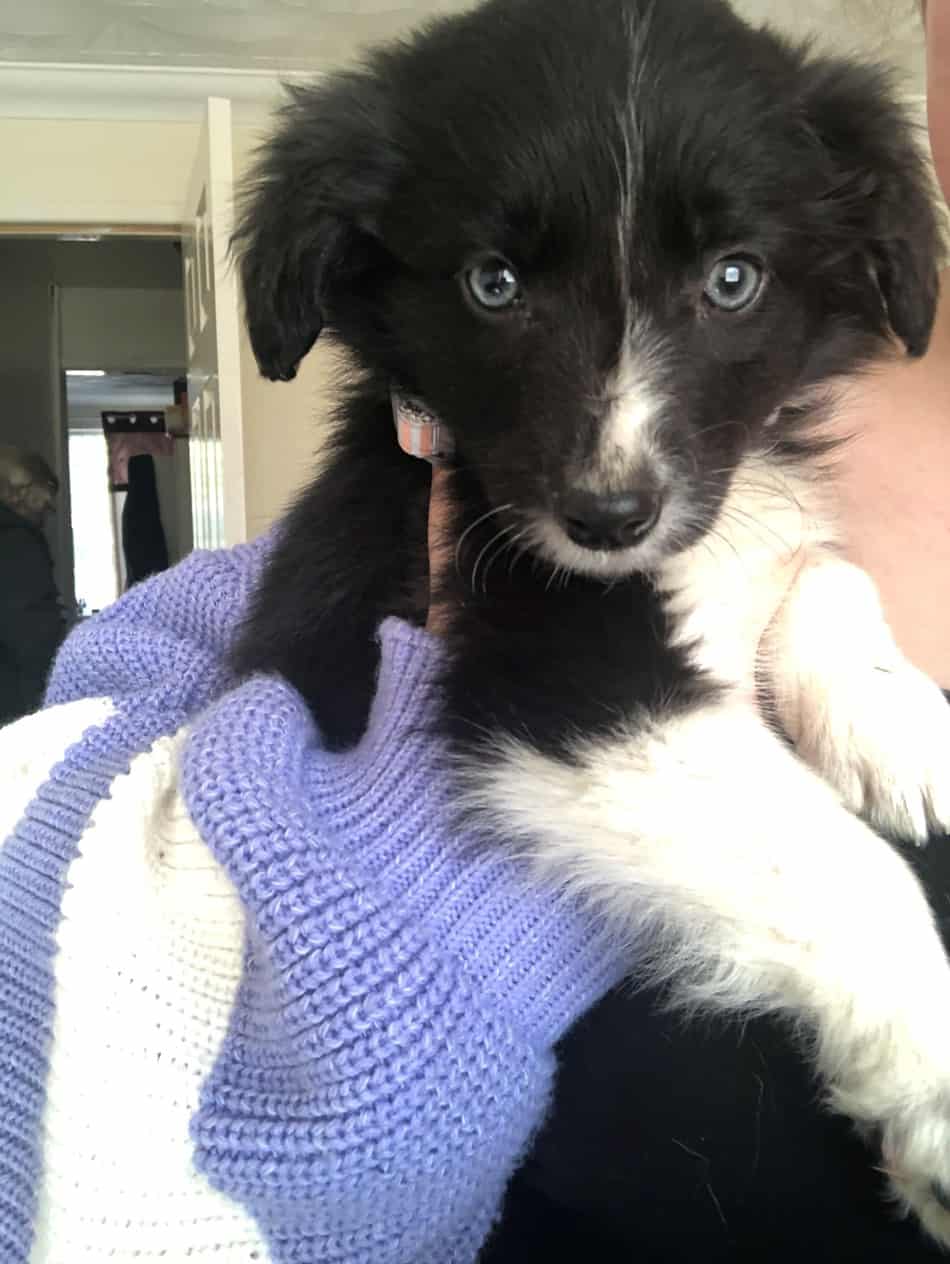 Nell cost £950, and J paid cash by choice. Paying by cash will not leave a money trail between the seller and buyer, maintaining anonymity for the criminal.
"Because Nell was a birthday present, my sister and my Dad had gave Mum cash in birthday cards."

J
Normally, a dealer will set up a normal-looking home to give authenticity to the entire breeder experience. However, if you are thinking of buying a puppy, please read the Kennel Club's article Avoiding Puppy Farmers and Irresponsible Breeders.
"We met him at the gate of what we think was his farm. He requested this because of the COVID restrictions. So he met us in his car with the two pups and Mum in the back. We thought this a little dodgy but also unsure at this point, as because of Government restrictions, we legally had to meet outside. Nell did seem okay. We gave her a once over. She had a little potbelly and was very lively. She did seem small. However, we weren't aware of the size she should have been. The seller said the bitch in the car was Mum, but she did not interact with the two puppies. However, he said she had stopped feeding them because of wanting to work. The Mum was interacting with us. He did said "don't go changing her food because that's when you have problems". ' In hindsight, we think this may have been a cover-up in case she got sick. Nell had diarrhoea within a few hours of getting her home. But Nell wasn't fed puppy food at the farm, and we had changed her food.

He did seem in a rush, as soon as we turned to leave he'd drove off."

J
The farm possibly was not his.
Again, please read the Kennel Club article about buying a puppy. I have a rescue shelter background – some bitches and dogs found as strays have been believed to be ex-puppy farm parents.
"After Nell became ill, we reported him to every other single puppy selling site – him, his son, his address and his phone number have been blacklisted from them all. Pets4homes and puppies.co.uk already know him for operating under an alias."

J
It is important to ask for documents for your new puppy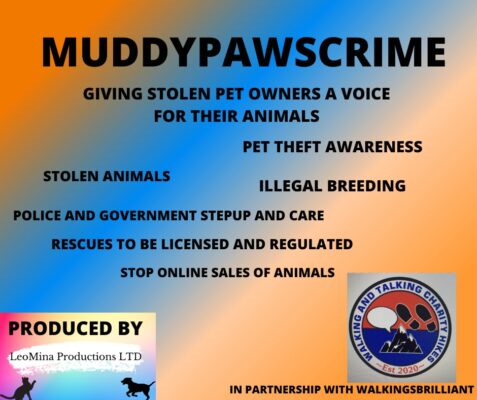 You can ask for relevant documentation for the puppy you want to buy. These will include any documents relating to veterinary health checks and vaccination records, microchip papers, breeders licence or the Kennel Club registration number, and other applicable pedigree paperwork (such as the ancestry history). You do not have to purchase on the first viewing. A reputable breeder will allow another visit and not give you the puppy until they are of age.
"We asked if Nell was healthy and enquired about her flea and worming dates. We also asked if Mum was a working collie and if Dad had a smooth or rough coat. And we asked what the Mum's name was. He told us she had been wormed and given flea treatment. He gave us microchip documents which later turned out to be fraudulent. "

J
Canine Parvovirus and giardia disease in puppies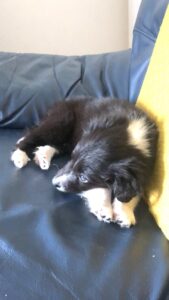 When it became apparent that Nell was unwell, J immediately took her to a veterinary practice associated with the charity PDSA. As you will see here, parvovirus was not a consideration, but as her health issues unfolded, it became apparent Nell was a seriously ill puppy.
"We reported the purchase and suspicions of puppy farming to the RSPCA and dog warden before Nell died. PDSA supported us by passing on vital documentation and information with our permission. When we first took Nell to the vets on a Sunday night, we handed her over and waited for a phone call to discuss her condition. PDSA described Nell as incredibly poorly. We were asked Nell's age, and we said 8 weeks. The vet explained her doubts she was that old. PDSA explained that Nell had some infection and needed to begin treatment immediately. We got updates once or twice a day as they were so busy. Each time we discussed having to put her to sleep, we wanted to give her a chance.  PDSA wormed her in case she had contracted giardia."

J
The following information is from the PDSA website, and for more details, click on the link below.
Giardia is a small parasite that causes harm to the lining of the intestine and causes watery diarrhoea. It spreads via infected faeces in the environment, food, water, and infected dogs. And the thing is, this disease can linger after faeces are removed. So treatment consists of antibiotics, worming tablets, or for more severe cases, fluids via a drip. I think Giardia is probably high in filthy cages in puppy farms. Giardia is a zoonotic.
"PDSA gave her fluids by IV, and syringe fed her. They also monitored her glucose levels which were up and down. Unfortunately, they couldn't perform a parvovirus test but said Nell had most likely contracted parvovirus."

J
PDSA report seeing 1,500 cases of parvovirus each year. The disease attacks the gut and causes diarrhoea, vomiting and dehydration. Puppies under 6 months tend to contract parvovirus if not vaccinated. Therefore, it is vital to keep your new unvaccinated puppy indoors and protect your puppy or dog against this fatal disease. Suppose you read PDSA's article about parvovirus. In that case, it will explain that treatment is fluids, the possibility of being fed through a tube into the stomach (if the animal refuses or cannot eat), and quarantined to protect sick animals from contracting further infections and the virus spreading. If you suspect your puppy or dog has parvovirus or sense very ill, please visit a veterinary practice immediately – There isn't a guarantee your pet will be saved (as seen with Nell), but there is a small chance. The parvovirus virus spreads in faeces and can linger within the environment for at least a year, so be vigilant when bringing a new puppy or dog into the home.
"Nell stayed in the vets until she was put to sleep at 1.50 pm on 21st April 2021. We could not say goodbye. We couldn't even collect her ashes or her pretty collar because she was suspected as infectious and classed as a biohazardous. She had to be cremated communally."

J
Legal action against a puppy farming criminal
"We chased the breeder for a refund. We sent a letter via Trading Standards and threatened to sue – we were ready. However, the breeder then offered us Nell's sister. Apparently, he had kept two puppies from the litter. We are still not sure if this is true but her age does now does match with how old Nell would have been. And their markings were very similar. Trading Standards advised us that if the breeder offered a 'replacement' and we rejected, we may not have the right to sue."

J
The sale of a dog comes under the Sale of Goods Act 1979. You can establish your statutory rights under the Trades Description Act, and you should seek advice from your local Citizen's Advice Bureau or Trading Standards Office.
Related articles:
Nell's legacy continues in Floss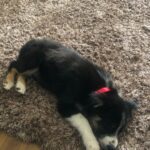 "Also, upon discussing the option of a replacement puppy with our family, we decided that if he did have Nell's sibling, we would much rather she was with us than with him. So we decided to take her on 7th May 2021. We named her Floss. She is doing good. He said she was 12 weeks, but our vet confirmed Floss is more 10 to11 weeks old.  He told us he had her vaccinated but not microchipped. However, Floss will have a vaccination course just in case – our vet advised this.  Floss was covered in ticks when we got her but are removed now. She is a nice fit for our family and a piece of Nell that's left behind."

J
The RSPCA and Dog Warden continue their investigations.
"We still help. It is not right the way he treats all of the pups he sells. But I am glad they are all in good homes and not left with him. I have been in contact with so many owners who bought his pups, and although they were all purchased in poor condition, the puppies have grown to be strong and healthy dogs. We think he sells the smaller pups and keeps the stronger ones for himself to train up – then possibly sells them trained for £5000 to £6000 each."

J
The other possibility for keeping the stronger dogs or bitches is to use them for future litter production and illegal profit.
In memory of Nell.
Related questions:
Do the Kennel Club campaign for animals?
Kennel Club have several ongoing campaigns from #BePuppyWise to Dog Thefts to Dogs in Rented Accommodation. You can read more here.
Is there a Pet Purchase Protection Law?
We touched on Lucy's Law earlier. The law is named after a Cavalier King Charlies Spaniel, called Lucy. Lucy was rescued from a puppy farm.
Lucy's Law was founded by a vet called Marc Abraham, whose aim is to ban the third-party sale of puppies and kittens in the United Kingdom. Third-party means when a cat or dog is bought online, from a pet shop, or similar.
Here is a breakdown:
To stop people unknowingly buying animals bred in filthy conditions
Where the buyer does not meet the animal's parents
Puppies that have been farmed abroad and imported into England illegally
To stop the general poor welfare of animals
The law removes the third-party chain, so the breeder becomes accountable
Nell's siblings
For those of you reading this article and purchasing a sibling of Nell's, I would love to create a memory video for YouTube.
Please email me at poppyspets67@gmail.com with at least two clear photographs, your dog's name and age, and if healthy or not. Thank you.
Photography
Image credit to J
Poppys Pets is a participant in affiliate programs which compensates us for referring traffic. A selection of articles on this website contains affiliate links. Further information: Disclaimer and Privacy Policy